We are very lucky to have a dedicated preschool room, which is filled with all kinds of fabulous learning resources. Children are always provided with opportunities for creative and sensory play- through exploring sand and water or natural materials that we bring into the classroom. We encourage children to get in touch with their creative side, whether that means painting all over their hands or painting on the paper! We are never afraid to get messy in a good cause.
We also have access to Stockland Victory Hall, which is a wonderful space for more expansive play, especially when the weather is less than kind. The children love to ride on bicycles, trikes and scooters, gaining valuable co-ordination skills. We can also set out giant bricks, doll's houses and of course our dressing up trolley to encourage imaginative play.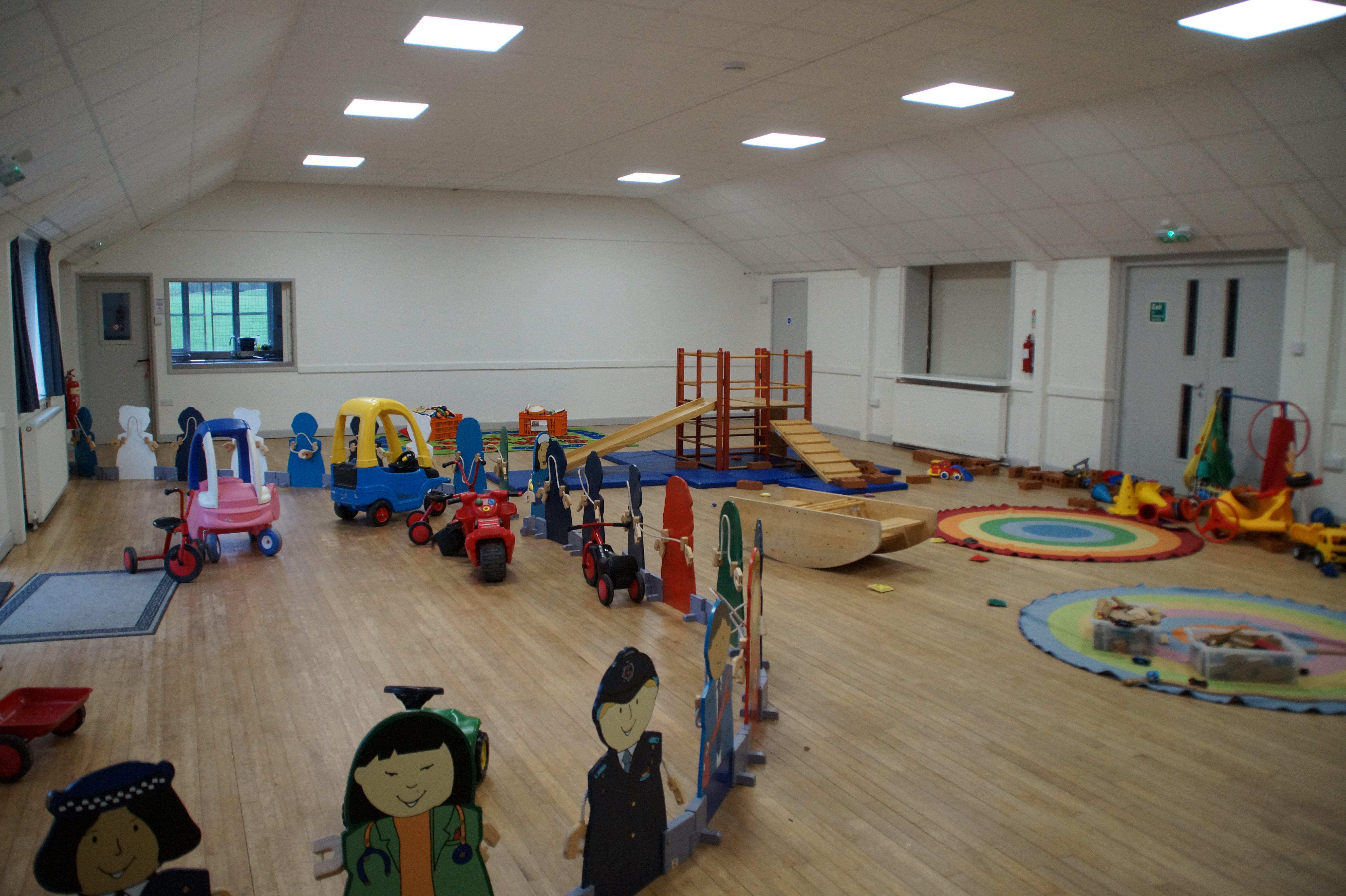 Outdoors, we have a safe and enclosed play space which contains our famous pirate ship and play house. The children love exploring the Seven Seas, and the courtyard is also a good place to grow some of our plant projects. For bigger gardening projects, we move across to our preschool garden, a dedicated space where the children can explore the wonderful world of growing things. We can go on hunts for insects using our magnifying glasses, or simply cook up a storm in the mud kitchen. Our brilliant staff are currently undertaking training to incorporate more "Forest School" activities into preschool.
In amongst all this activity, we make sure to prioritise quiet time and more focused learning. We work with each child individually, and as part of smaller groups, on activities which are designed to prepare them for school. This might involve using scissors and glue to create a collage, counting and number games, or practicing writing the letters in their name. Our reading corner is well stocked with old favourites and new discoveries, and every week each child receives a library book to take home.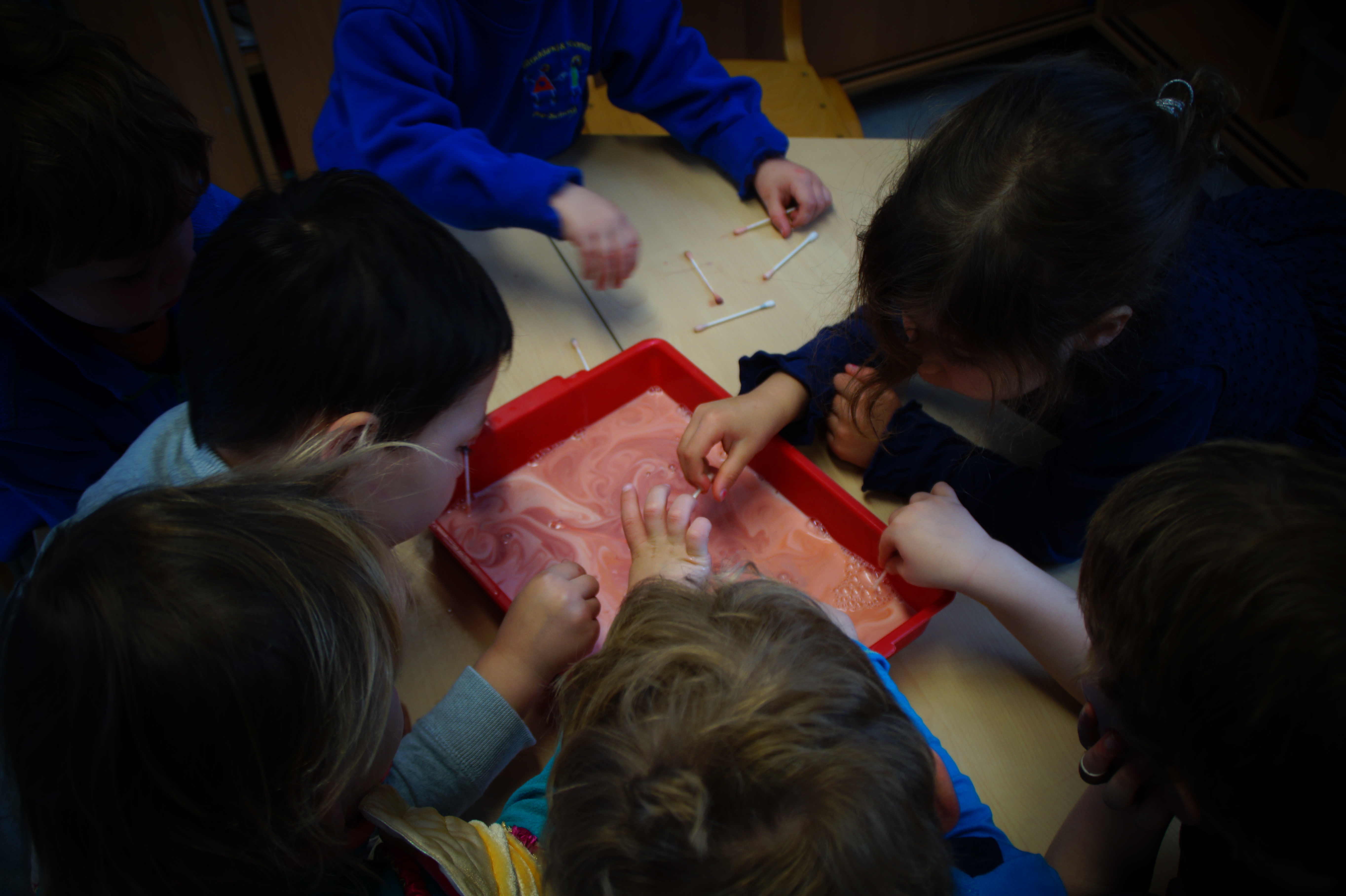 We take a theme for each week, with a staff member designing activities around that theme, and trips out if appropriate. For example, one week was focused on the Winter Olympics and had children exploring ice and designing their own ski slopes, while another week was focused on service careers and featured visits from the police, a trip to the fire station, a talk from a nurse and a visit from the vet- complete with a chicken!
Trips and days out are great fun for everyone, and an important part of the preschool calendar. Please head over to our news section to see some of our latest adventures.
Throughout all our activities and adventures, we follow the Early Learning Goals, set by the government to establish key expectations for children to reach by the end of their first year at school. You can read more about this programme here.